About ComputerWize
ComputerWize believe in a comprehensive approach by becoming a part of our customer's business and knowing as much about their computing challenges as possible.
We want to support you in meeting your needs and most importantly achieving the best from your IT investment. We will be Reliable, so you can call us with Confidence.
Our approach is underlined by our belief in the value we add to our customers' businesses and the relationships with their staff. Our aim of forming mutually beneficial win-win relationships. Our desire to contribute to the long term success of our customers.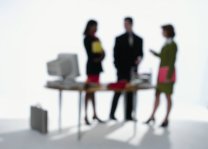 Many customers call us their "Trusted Computer Support Company" and we always approach customers with that in mind.
We offer a range of services for home users and business's of all sizes.Should you have a problem which requires specialty services not listed, please contact us to see if we or any of our partner companies can help.At Computerwize, our highest priority is satisfied customers. You are important to us and you can expect us to go the extra mile for your business. Superior customer service is the hallmark of Computerwize. We are proud to serve you and work hard to earn your business.